When your circuits go down, everything else stops and productivity comes to a screeching halt. The pace of most businesses cannot afford the impact of losing voice or data circuits during business hours. Businesses depend on connectivity for important functions like processing credit cards, placing orders and accessing business-critical data. When circuits are down, your business is effectively, out of business until the circuit is restored.
What is Circuit Restore™?
Customers can now opt-in to a paid monthly service to proactively monitor voice and data circuits for outages and provide quick resolution. With Circuit Restore™, our Network Operations Center provides monitoring and circuit testing at scheduled intervals. In the event that a circuit is out of service, our team will notify you via email, and with Platinum Monitoring, we will also contact the service provider, open a ticket and communicate with the carrier until the circuit is restored and the ticket is closed.
Circuit Restore™ prevents costly down time and provides an exceptional level of responsiveness and customer support for only pennies a day. There are two service levels available as outlined below.
Circuit Restore™ Gold (1 & 2)
We Monitor & Notify, You Fix.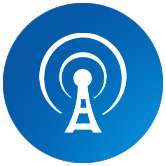 1. Circuit Pinged
Pings are sent to measure packet loss, latency and determine if a circuit is operational. Five unsuccessful pings, in succession, will result in notifications being sent.
2. Email Notifications
Notifications are sent via email to alert you that there's a problem on your circuit. You will receive an additional email notification when the circuit is restored.
Circuit Restore™ Platinum (1-4)
We Monitor, Notify & Fix.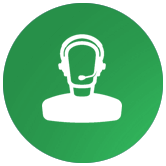 3. Carrier Contact
WheelHouse will act on your behalf, contact the service provider and work to restore the circuit quickly, ensuring maximum uptime for your business.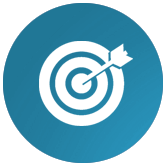 4. Circuit Restored
Once the service provider has corrected the issue and the circuit is restored, we'll notify you by email, ensure you're happy and close the ticket.
Headquartered in St. Louis, Missouri, WheelHouse Solutions provides voice and data circuit monitoring to businesses across the country. If you'd like more information on Circuit Restore™, please fill out the form on this page and someone from our offices will get back with you quickly.